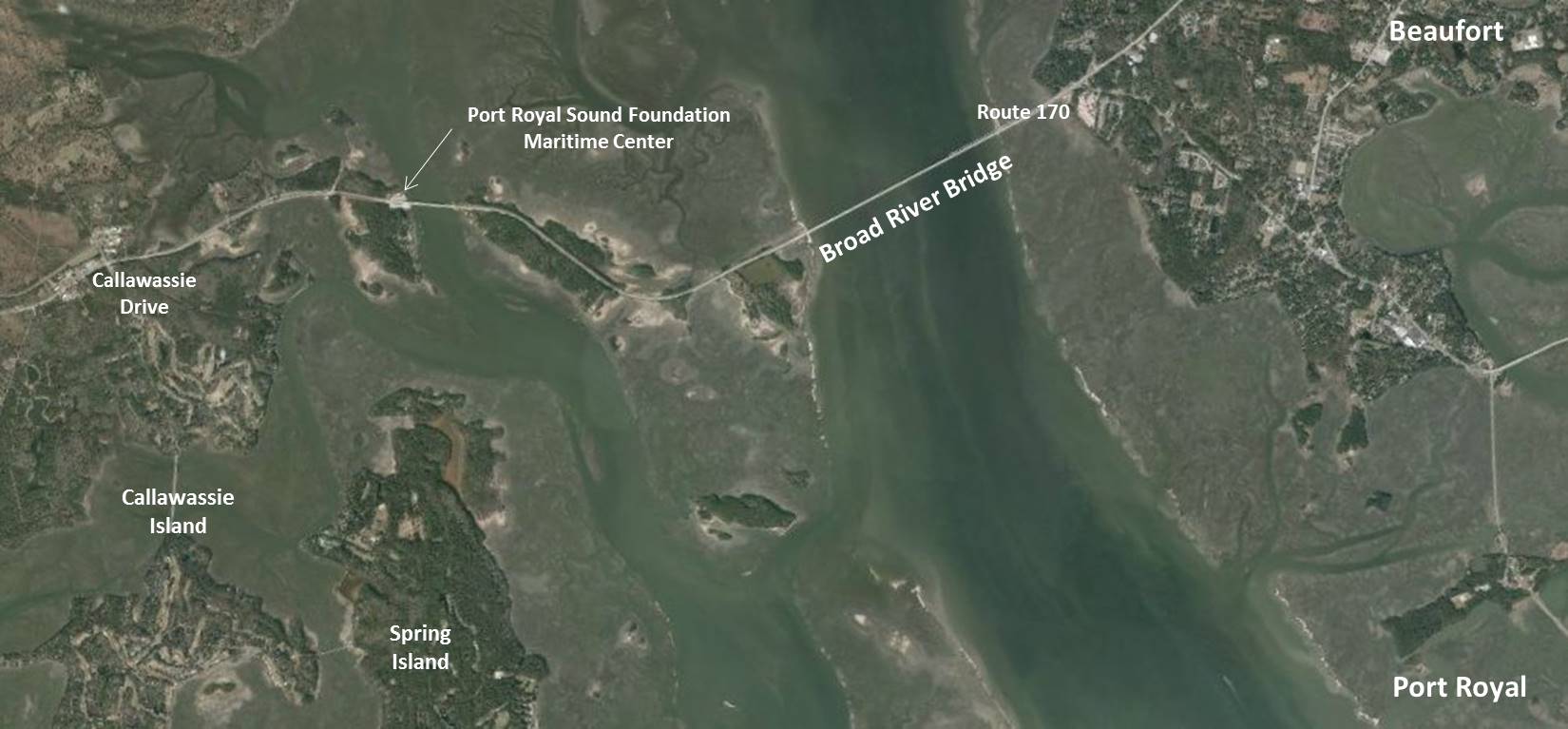 The Broad River Bridge can be considered the keystone of the Treasured Coast which stretches from Fripp Island to Hilton Head Island. The river provides a natural barrier to future development, a real plus for communities bordering the river. The Port Royal Sound Foundation Maritime Center at the southwest side of the river is definitely worth a visit to understand the uniqueness and importance of the Port Royal Sound to our lifestyle and future.

Okatie –
Crossing the bridge on Route 170 southwest,arrive in Okatie.

Turn Left at Callawassie Drive leading to Callawassie Island, Spring Island, Heyward Point and Chechessee Creek.
Oldfield is another few miles southwest on Route 170.
Bluffton
A few more miles and you're in Bluffton and face the option of continuing toward Savannah, or turning onto Route 278. Bluffton is exploding with many new developments throughout, but with a distinctly different look and feel than Beaufort.
Continue toward Savannah to find find many new developments along the way, most notable Hampton Lake and Palmetto Bluff.
Turn on 278W toward Exit 8 of I-95 to find Sun City, and notably Hilton Head Lakes.
Turn onto 288E toward Hilton Head; along the way find over a dozen golf communities, and many more developments at a variety of price points.
Notable South of the Broad Communities with active building programs include the following.

Hampton Lake – This fast growing community, which leverages the presence of the lake, was once rated as best community development in the nation, and has an impressive line-up of model homes that can give you ideas if you are thinking of building. – Video

Hilton Head Lakes – has two distinct sections, one is a natural lake setting with custom homes, and the other side (ne Traditions) has tract homes built around their golf course, which is open to the public.Membership provisions are made for Hilton Head Lakes property owners.– Video