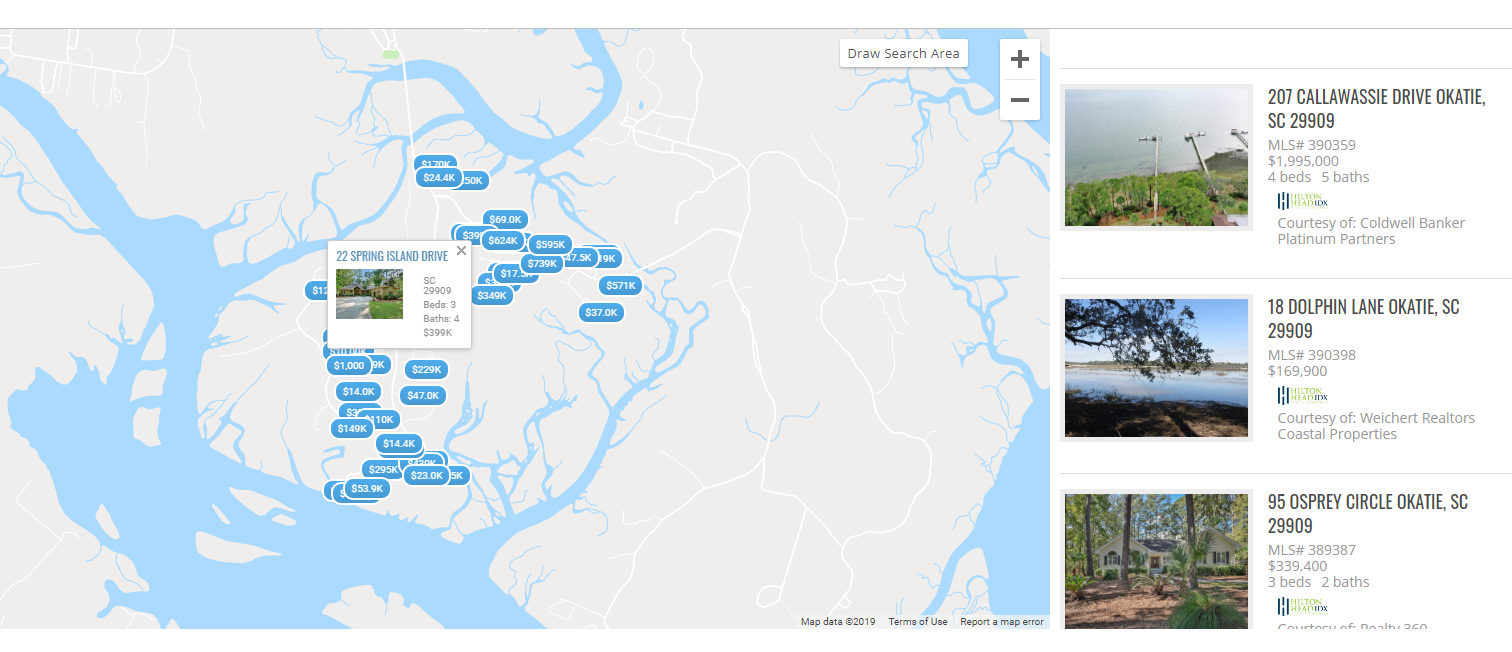 The Search Tab provides links to search for properties. Many have a preference for Beaufort or Bluffton-Hilton Head, but we recommend keeping an open mind, especially if you are looking for water front, or specific amenities.
Searching for Properties
Searching by community is recommended. One way to help you choose a community is how the community can be characterized.
Other Tabs Also Allow Searching for Communities with corresponding links to property listings.