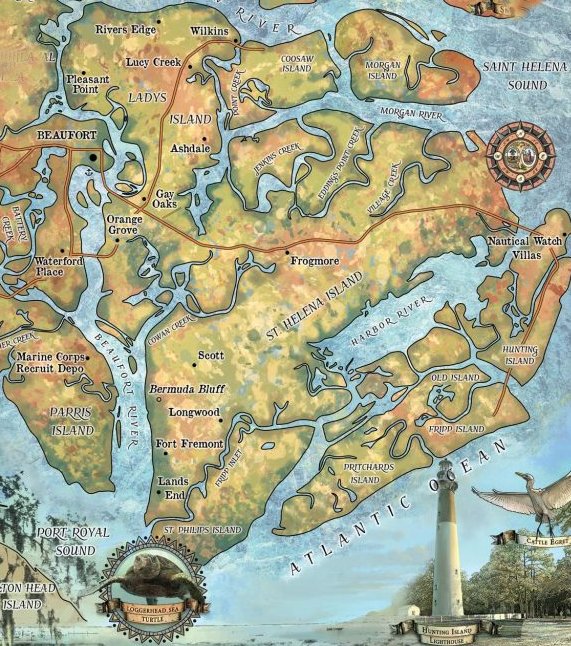 North of the Broad River
Beaufort is a charming southern town, steeped in history, and continually rated one of the best places to retire in the country. The Town of Beaufort is the historic center; the City of Beaufort comprises surrounding areas and communities.

To the east is Lady's Island, a major area of growth.
Further East are the Sea Islands: St Helena Island, Hunting Island (a State Park with beaches and light house), Harbor Island and finally Fripp Island.
To the South of Beaufort is the charming town of Port Royal, undergoing a major redevelopment of their Port. To the west, Savannah Highway, leads to the Parris Island Gateway and points north and west, a little further west is SC-170 with the Broad River Bridge leading to points south.
South of the Broad River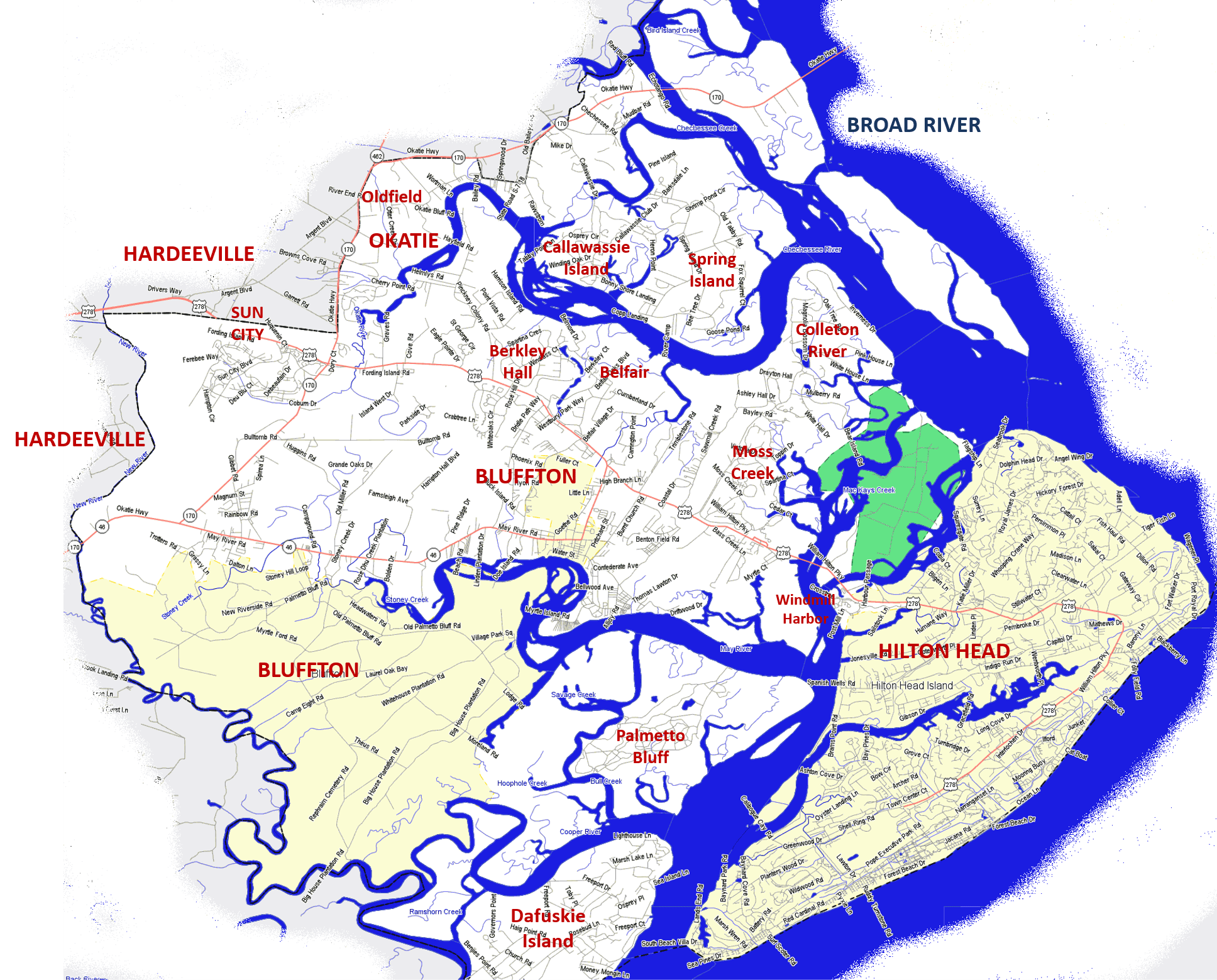 The major areas of growth are occurring in Okatie, Bluffton, and Hardeeville which has ready access to I-95, the airport, and the anticipated new Port of Savannah.
Okatie lies along SC-170 from the Broad River to US-278. Callawassie Island, Spring Island, Oldfield Plantation and River Bend are along the way. Beyond US-278, SC-170 leads to Savannah, with many Bluffton and Hardeeville developments along the way.
Bluffton lies to the east of SC-170 all the way to Hilton Head. US-278 (Fording Island Road) is along the north, SC-46 (May River Road) is to the South, and Bluffton Parkway meanders between the two, joining US-278 at the "flyover" leading to Hilton Head.
Sun City is just west on US-278. Within the private gates of Sun City Hilton Head, you'll find resort-style amenities and activities, including three golf courses, multiple fitness centers and pools, and a performing arts theater. River Bend in Okatie is their upscale section with custom homes and larger treed lots.
Hardeeville (Jasper County) lies to the west on US-278, and points south, west of SC-170. Many new developments attract many young families and retirees.
Hilton Head is an award winning destination resort, drawing millions of tourists who settle for the lifestyle, culture, and climate. This has resulted in a growth boom along US-278 the major route joining Hilton Head to I-95, and north and south on SC-170 the major route joining Beaufort and Savannah.