We Have Maps!
In real estate it is said that the three most important things are location, location, location. We like to think of these three locations as The Lowcountry, the Community, and the Property within the community.
A wide variety of maps serve numerous purposes.
Roadmaps enable navigation by car.
Community Site Plans show the extent of the Community and location of properties.
Discovery Maps use artistic license to provide a fun perspective and support for visitors.
Point of interest Maps are good for touring.
Aerial Maps give a true view, and can be great for understanding waterfront.
Area Maps can give a broader perspective.
We have many such maps which we can provide. Complete the form to the right to submit a request.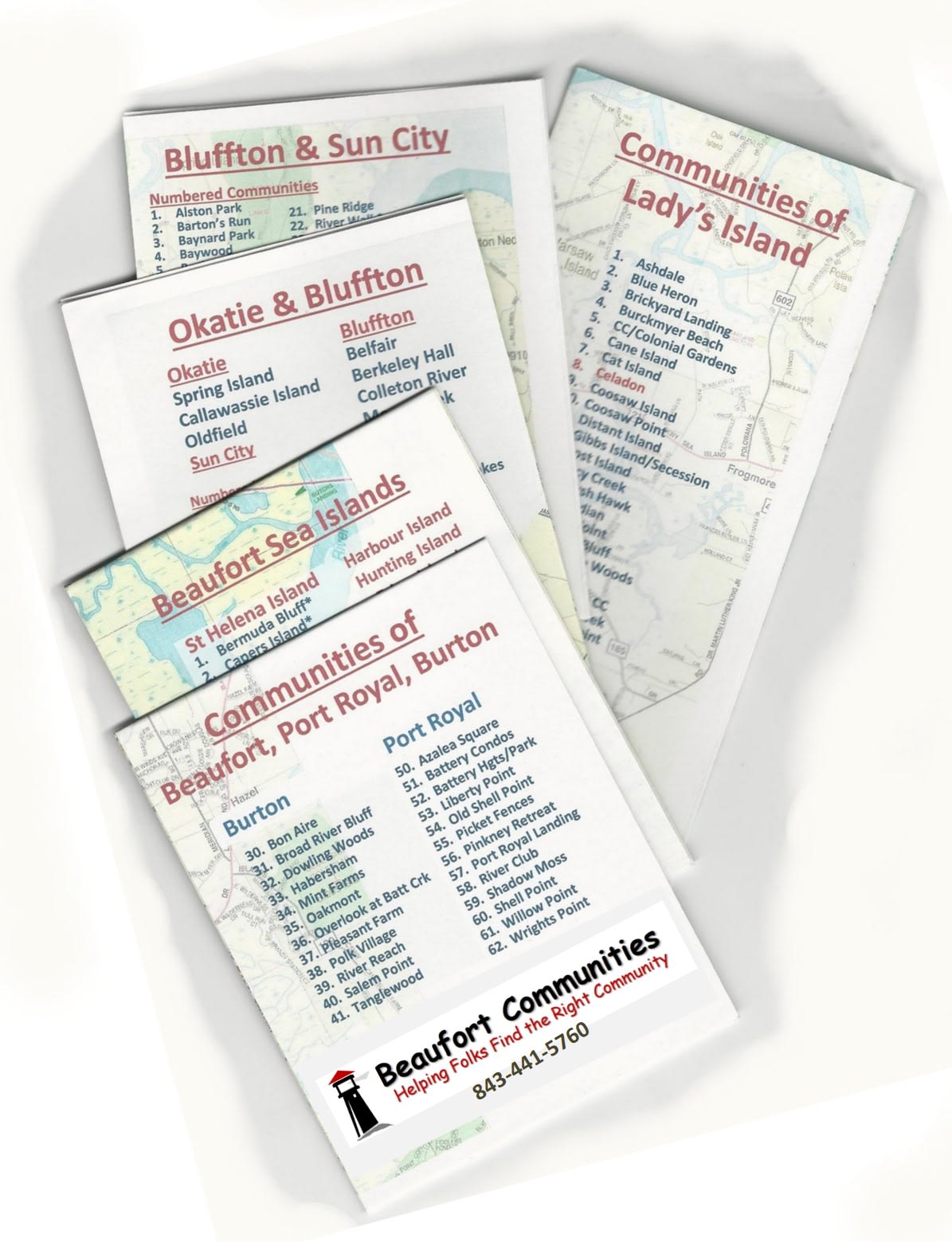 PDF Road Maps for Viewing or Download
Click on the maps below to download a printable version. Most are 11″x17″, which is great if you have such a printer; If you don't you can always print in a reduced size, or call ahead, we will arrange to get you the maps you are interested in. These customized road maps were compiled by Beaufort Communities. They provides unique road maps with a numbered index showing location of the communities.
Other Maps of Interest
Waterfront Communities North of the Broad