Your real estate consultants at Coastal Real Estate Solutions can help you choose the communities best for you. We can custom tailor Discovery tours and visits with personalized itineraries. We are your advocate and will introduce you to specialists in the various communities as appropriate. We work for you and with communities, we are not in competition with them. Schedule a Personalized Visit/Tour. by calling 843-441-5760.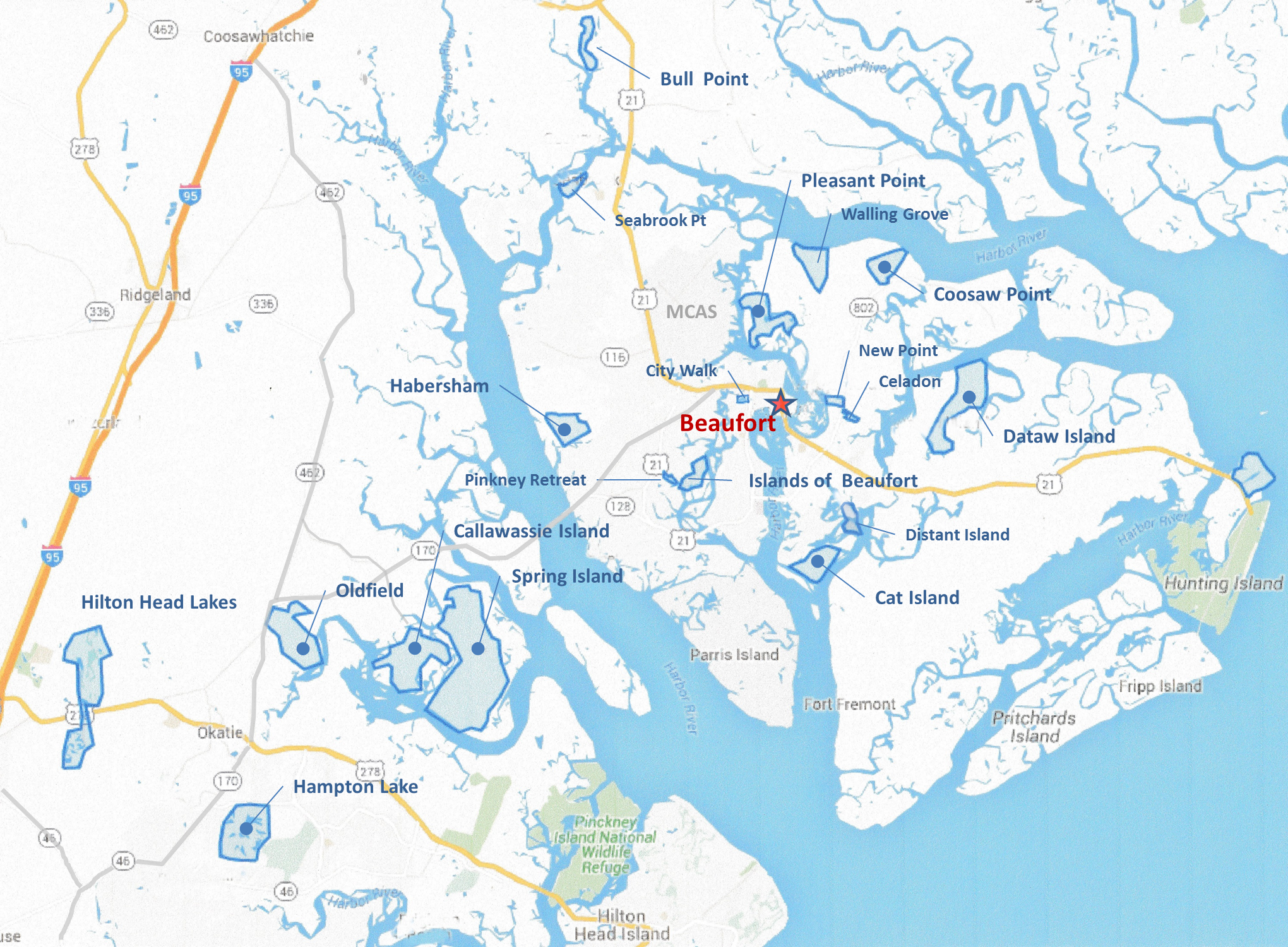 Communities can be categorized in many ways, including location, size, lifestyle, amenities, cost of living, etc, The following links provide several options.

By Location:
Navigating the Area – get a lay of the land heading out from Beaufort in various directions.
Beaufort-Port Royal
Burton-North/West
Lady's Island
Sea Islands
Lady's Island
South of the Broad – Bluffton, Savannah and Hilton Head offer distinctly different options.
The more common characterizations are included below.
Upscale Communities
Boating Communities
Natural Habitat Communities
Retirement
To be continued…..